I use the Kroger brand copy of Gladware, and some velcro to keep my basics in the tear. Kosher salt, black pepper, garlic powder, and dried oregano and basil from my garden are my basics.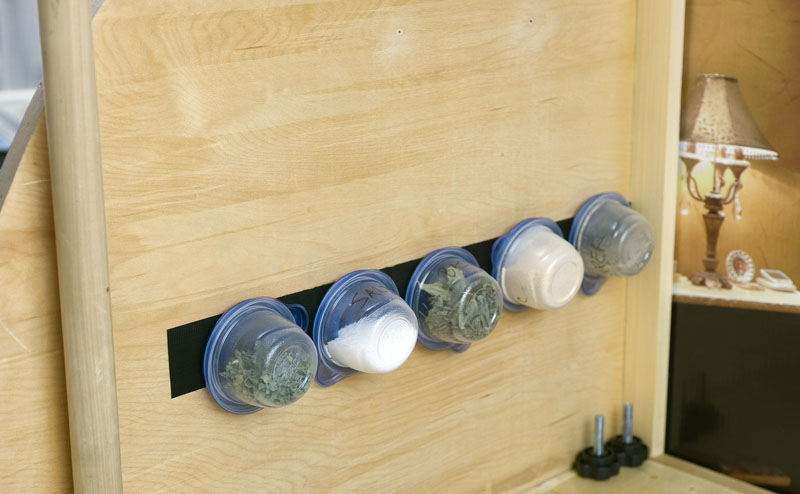 In a few weeks, I'll be planting this year's crop of fresh herbs. I can't wait.
But, I have no problem with using McCormick spices, even in a pre-measured package. If it tastes good, eat it.
ANY homemade cooking, even with ready measured spices, is better and healthier than eating prepared foods from a can or freezer pack.
CD