Thought I would try my 12" DO in the house oven. Make sure your oven shelves can hold the weight. Mine tended to bow a little bit.
This is a simple beef stew.
Ingredients:
Oven temp 350, cooking time 2 1/2 hours.
2 lbs stew meat.
1 large onion.
1 pound bag of carrots.
15 small red potatoes.
1/4 cup of Worcestershire sauce.
1 14.5oz can of beef broth.
1 1.3oz pkg of McCormick Slow Cookers Savory Pot Roast seasoning.
1 Tbs Mrs. Dash Garlic & Herb.
1 Tbs Mrs. Dash Southwest Chipotle.
1/4 tsp course black pepper.
Here are some of the ingredients.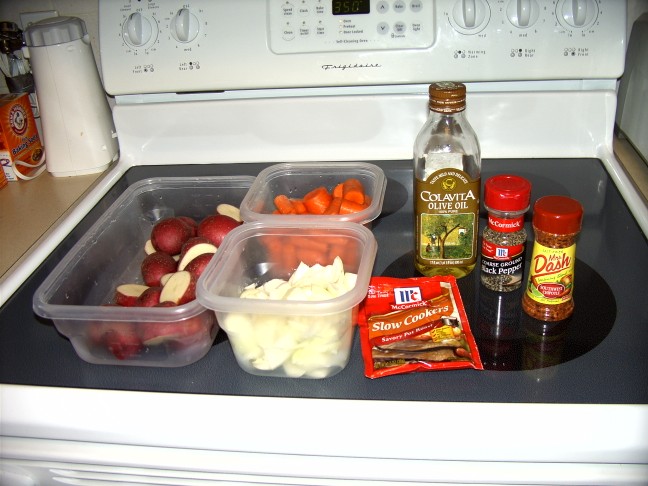 First I heated the oven to 400 with the DO in the oven and the lid off.
The I used the DO to brown the meat and reset the oven to 350.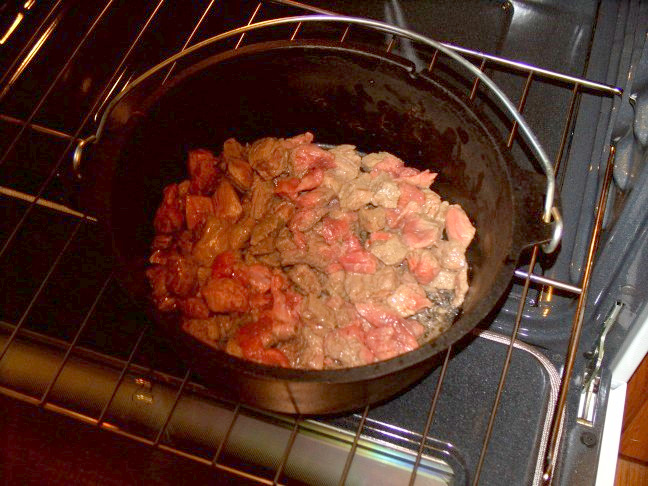 Added the onions, Pot roast seasoning mixed with two cups of water, beef broth, Worcestershire sauce, Mrs Dash seasoning and pepper. Put the lid on the DO and cooked for 1 1/2 hours.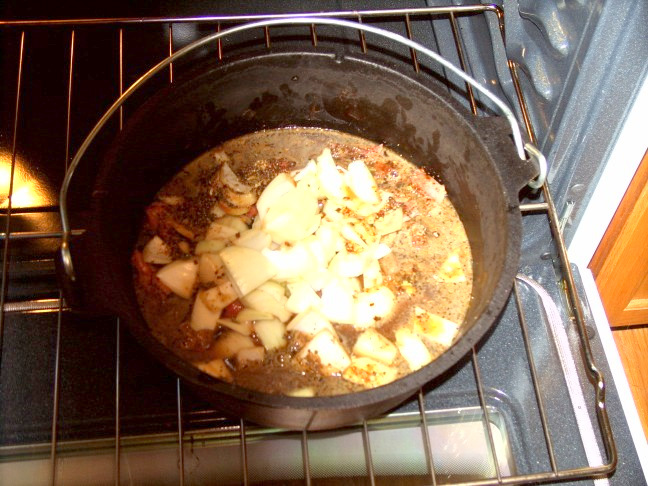 Meat is tender
Added carrots and potatoes and more water just to the top of the ingredents. Cooked for another 1 hour.
Finished, can you smell it. Turned out great.