So I got this new old spider skillet last week and was just itching to try it out.
After a good cleaning and a seasoning I decided to try out this recipe that I found on the cast iron forum.
--------------------------------------------------------------------------------
Chicken Taco Soup
This is normally done in a crock pot, but I don't see why you could not do it in a dutch oven. You can double it if you have a bigger DO.
I love this for the winter! It is really easy. All are pretty much open the cans and dump it into the crock pot. Makes a bunch too.
INGREDIENTS
1 onion, chopped
1 (16 ounce) can chili beans
1 (15 ounce) can black beans
1 (15 ounce) can whole kernel corn (drained or see beer)
1 (8 ounce) can tomato sauce
1 (12 fluid ounce) can or bottle beer (or use water or juice from corn see above)
2 (10 ounce) cans diced tomatoes with green chilies (if you want it spicy, if not, buy tom with no green chilies)
1 (1.25 ounce) package taco seasoning
3-4 whole skinless, boneless chicken breasts raw; frozen is okay
shredded Cheddar cheese (optional)
sour cream (optional)
crushed tortilla chips (optional)
DIRECTIONS
Place the onion, chili beans, black beans, corn, tomato sauce, beer, and diced tomatoes in a slow cooker. Add taco seasoning, and stir to blend. Lay chicken breasts on top of the mixture, pressing down slightly until just covered by the other ingredients. Set slow cooker for low heat, cover, and cook for 5 hours.
Remove chicken breasts from the soup, and allow to cool long enough to be handled. Shred chicken with 2 forks. Stir the shredded chicken back into the soup, and continue cooking for 2 hours. Serve topped with shredded Cheddar cheese, a dollop of sour cream, and crushed tortilla chips, if desired.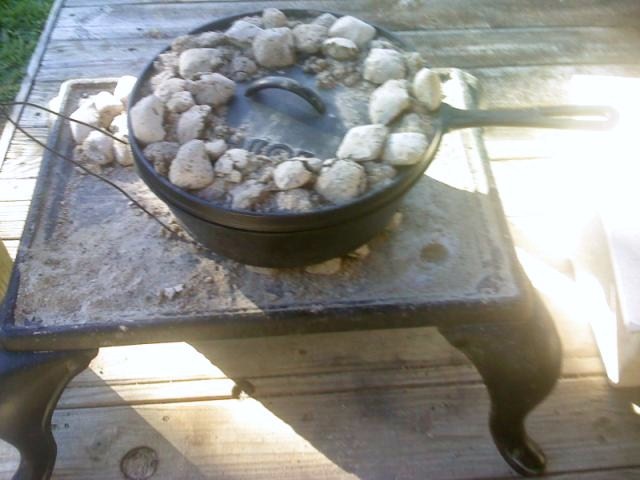 I left out the tomato sauce and the beer. I substituted a jar of fresh salsa
for the diced tomato's and chilis. We had flour tortillas and ate them like fajitas with sour cream and shredded cheddar cheese. Really good.
This is real easy to make, and both my daughter and myself had the same response when I pulled the lid off. Wow this looks like this belongs in a restaurant.
Sorry but the only picture didn't come out well.
Thanks and enjoy!! Keith