You so-called minimalists are a bunch of fifth-wheel pulling sissies! I'll betcha two-bits, ya'll crank up the generators at about eleven pm so's ya can fire up the 240v dish washwers!
Here's the real deal: Flank steak cooked over locally collected buffalo "chips" using a two-handed campfire toaster.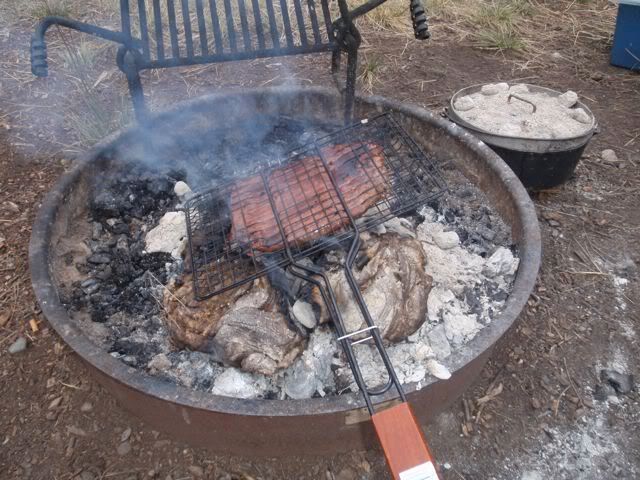 C'mon. Let's git with the program.
But don't take the name callin' toooo bloody seriously.
I'm still scratching my head wondering what the Yellowstone parkies woulda done if they'd caught me snatching up those flat prarie-logs. Slough Creek Campground if'n you're wondering.
TL