We're gearing up for a trip to FL and our Big Red Campfire arrived tonight. It's only 4 degrees fahrenheit outside, so we tightened all the fittings and fired it up in the garage.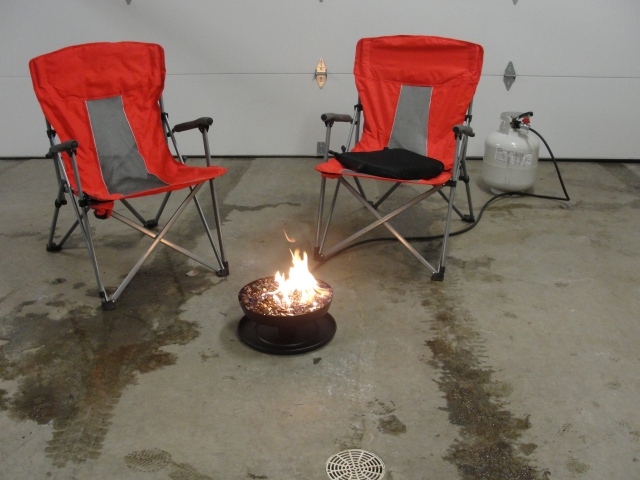 This is on a low-medium setting.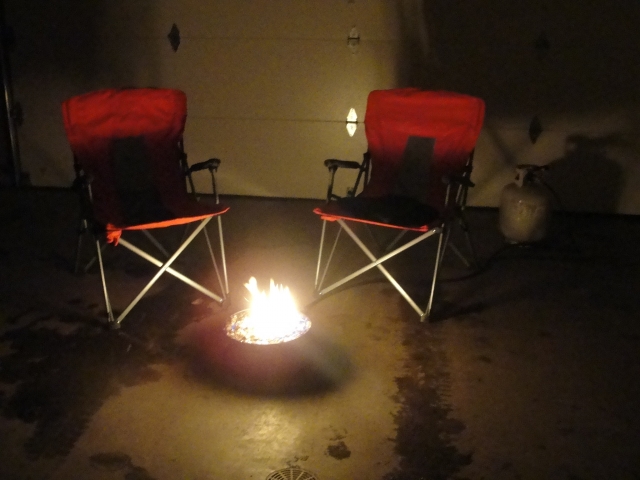 Same setting with the lights out.
We replaced the included ceramic log set with 10 pounds of copper-colored, reflective fire glass
https://www.amazon.com/Starfire-Glass-10-Pound-2-Inch-CopperReflective/dp/B0149D8APK/ref=pd_ybh_a_6?_encoding=UTF8&psc=1&refRID=X3DMN7QY4NZTSR7GX6YK
to add mass for more radiant heat. It looks like a bed of coals. I'll sew a cover to hold the glass in place during transport.
We bought an 11-pound Worthington propane tank to run this separately from our teardrop's propane system. This will allow us to have a chicken baking in the oven while we sit at the fire at the other end of the site. I plan to transport the extra propane tank on the passenger side of the teardrop aft of the fender. We'll mount it with a sturdy, aluminum propane bracket
https://www.amazon.com/BKT-2286-Mounting-Worthington-Manchester-diameter/dp/B00OCDRB94/ref=pd_ybh_a_4?_encoding=UTF8&psc=1&refRID=A69TMDDJD9KENH5335AZ
we found on Amazon.
We're looking forward to having a "lazy" option for a campfire when we're camping!