I made this trip to work in a Non-profit in Colorado.
Stayed there 2 years then came back to CA..
The car is a 1929 Mercedes SSK Kit car I built from scratch and painted in a tent.
The trailer is a Foamie i built called the Oubliette.
First stop was Reno. Spent a few nights on BLM land to the N/ NE of the city.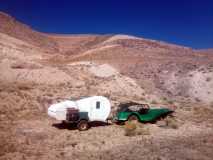 I spent a good month tooling around the Black Rock desert and Gerlach area.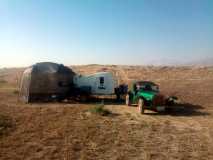 Fell in Love with Carson City and stayed there over 2 months.
Some beautiful BLM land right on the river to the East of the city.
Lots of awesome canyons and only 6 miles to town.
Robinson Mountain. My last name =)
My view driving through Utah.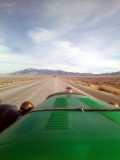 Made it! That last stretch over the Mountains was tense but I made it!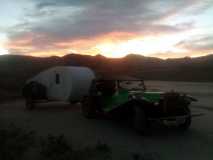 2 weeks after I got to Alamosa, Co.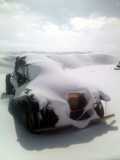 Yeah, glad I had moved into a 21"er at that point.
Fun drive, the last bit was a bit cold, no heater and a plastic window.
Do it again in a heartbeat