Chell and I decided to take a long bike ride this morning. From Lake Orion we figured we go to Rochester on Paint Creek Trail, then cross over to Clinton River trail and go to Bloomer Park, another place with bike trails.
Now keep in mind, that we've never ridden real bike trails before... we've only ridden on rails to trails path, which are old railroads that have been converted to bike paths, smooth and nicely graveled.
Anyways, we get to Bloomer Park, via the back entrance. We didn't even know we were in the park because it wasn't marked or anything. Anyways very quickly the trail turned very bumpy with lots of stones and branches. Then the trail got very narrow and it started getting very hilly. A few minutes later it started getting very muddy.
That's when it happened. Chell's peddle hit the side of the hill and threw Chell off the bike, right smack into the middle of a mud hole. There she lay, unable to get up, covered with mud from head to toe, laughing... well she was almost crying!!!
Normally I take my camera with me on bike rides, and today was no exception. I hadn't taken any pictures up to this point, but I figured, now it was time to.
So here we were, 13 miles from home... no clothes, no towels, nothing!!!
Anyways, Chell had to get undressed, and wash her clothes out in the river. We did the best job we could under the circumstances. Then along comes a lady walking her dog, and after telling her the story, she told us where we could find a beach of sorts.
So we turned around to head to the beach, and my tire slipped in the mud, and I partially fell into the mud hole as well. I did catch myself, and was able to limit the mud to my hands and my feet.
Chell really enjoyed that beach. She wandered in the up to her knees, and got all the mud off of her. But of course at that point we were no longer interested in exploring Bloomer Park. (Mental note to self: pack a towel for Chell!")
Here's a few photos of the event...
Chell after landing in the mudhole...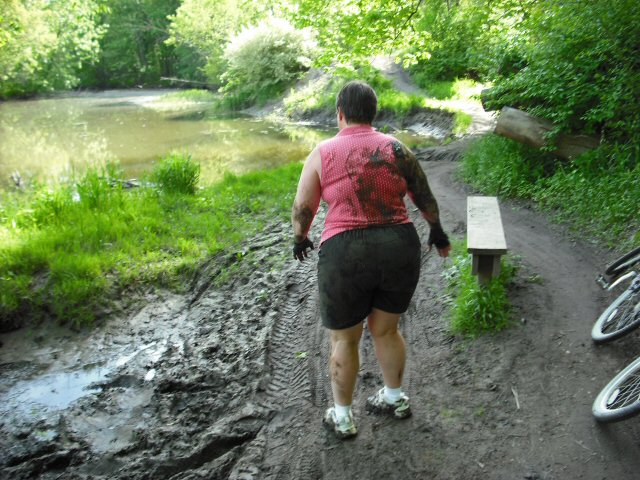 Not very happy...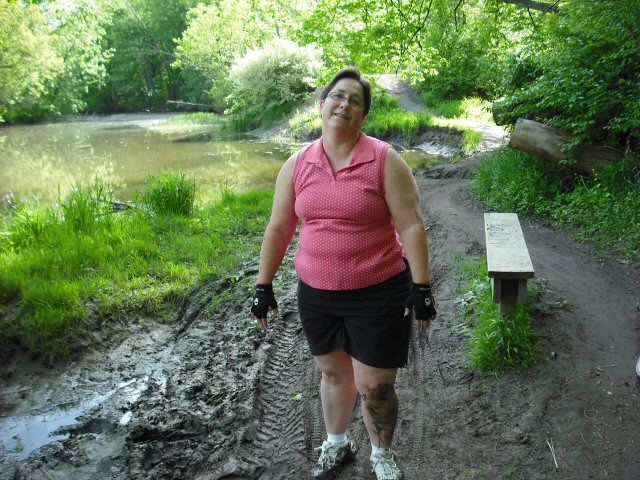 Nasty mud hole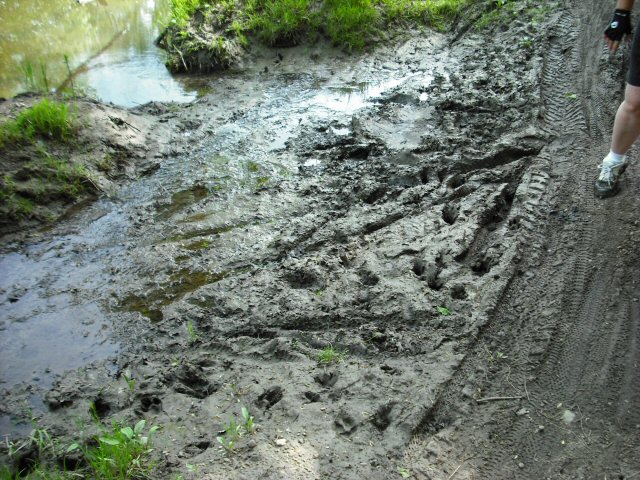 After I took a fall on edge of mud hole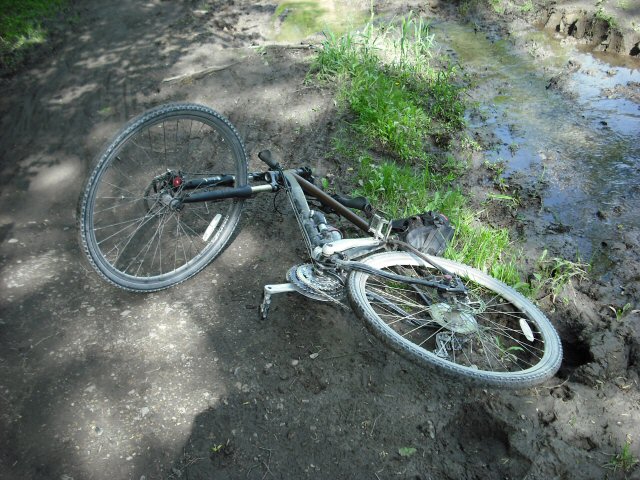 That's as clean as I am going to get...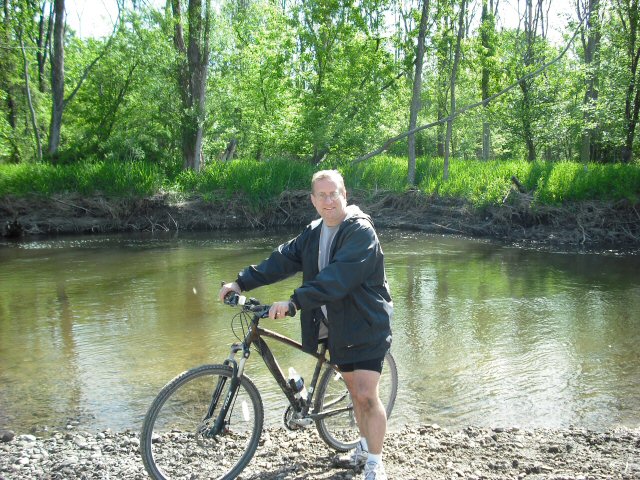 Do you want your rubber duckie?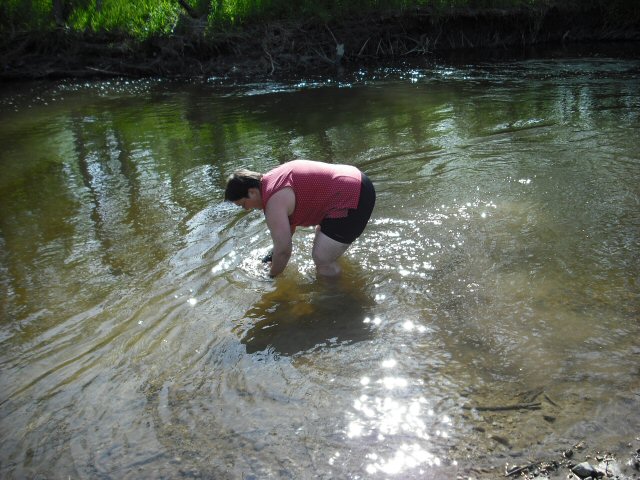 All wet, squishy tennis shoes, you get the idea...
Trip computer... total miles 26, accumlated pedaling time 3 hours.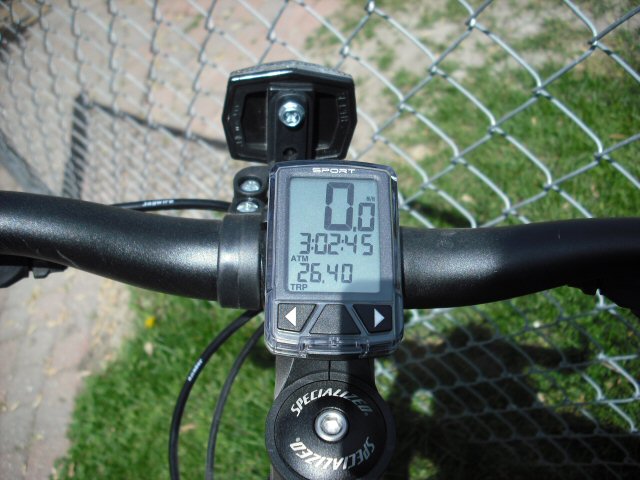 Mike...