So, I scored a fantastic deal on a recumbent bike off of craigslist.
$200 for a fantastic long wheel base (lwb) under seat steering (uss) bike.
I've never owned a recumbent before and only recently got interested in the idea of owning/riding one.
Now that I am a proud owner, I was wondering if anyone could help me identify it. I figured I would start here and if no one could help me out, I would join some bicycling forum and get their input. But I like you guys.
The only bit of information that I can give besides what you can see in the pictures is that on the back of the frame tube is a plate that reads "CA333".
Thanks in advance for any and every little bit of help.
On to the pictures
Full Bike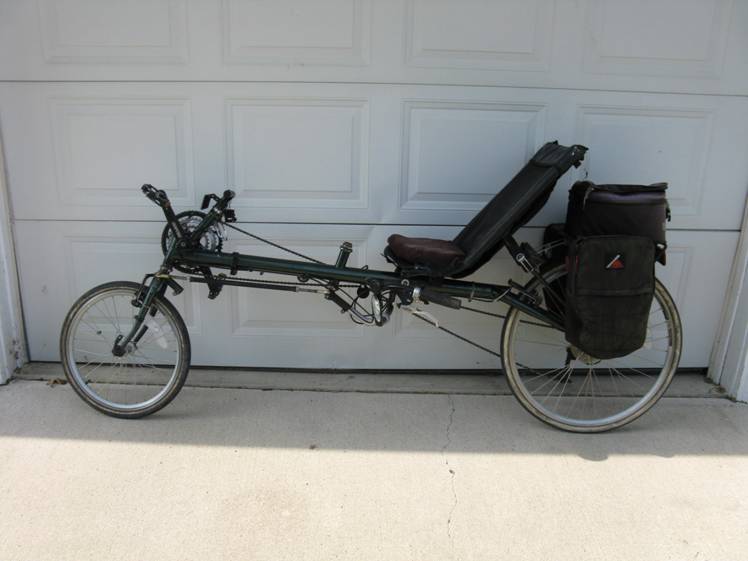 Steering
Seat Adjustment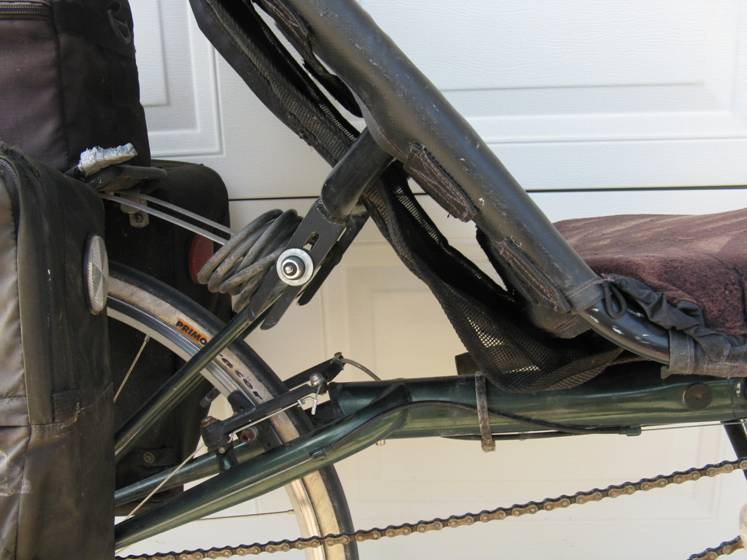 Pedals
Close up of handlebars and chain
You can kind of see the pedal adjustment here- makes the bike longer and shorter.