Meaty Chili
Posted:
Sun Jul 18, 2010 2:15 pm
1 lb ground beef
1/2 lb sausage
2 cloves garlic, pressed
2 jalapeno peppers, diced
2 celery ribs, diced
1 large onion, chopped
1 can (28 oz)diced tomatoes
1 can (15 oz) pinto beans, drained
1 can (12 oz) tomato juice
1 cup water
1/4 cup ketchup
1 t sugar
1 t salt
2 T ground cumin
1/2 t dried thyme leaves
1/8 t ground black pepper
Brown beef, sausage, garlic, jalapeno, peppers, celery and onion in a large pot or dutch oven until onion is tender, stir often.
Add remaining ingredients and simmer over medium low heat for 30 minutes, stirring occasionally.
Ladle into bowls. Garnish with cheese and/or onions if desired.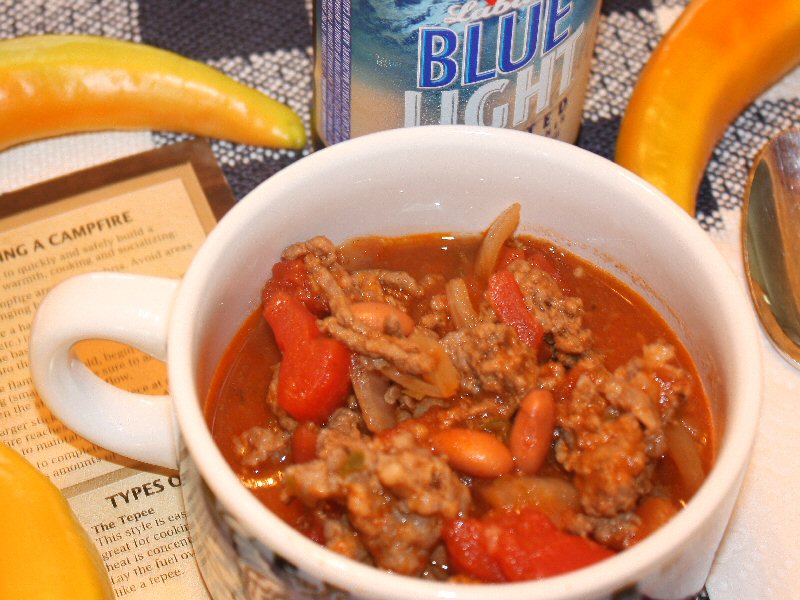 Mike...