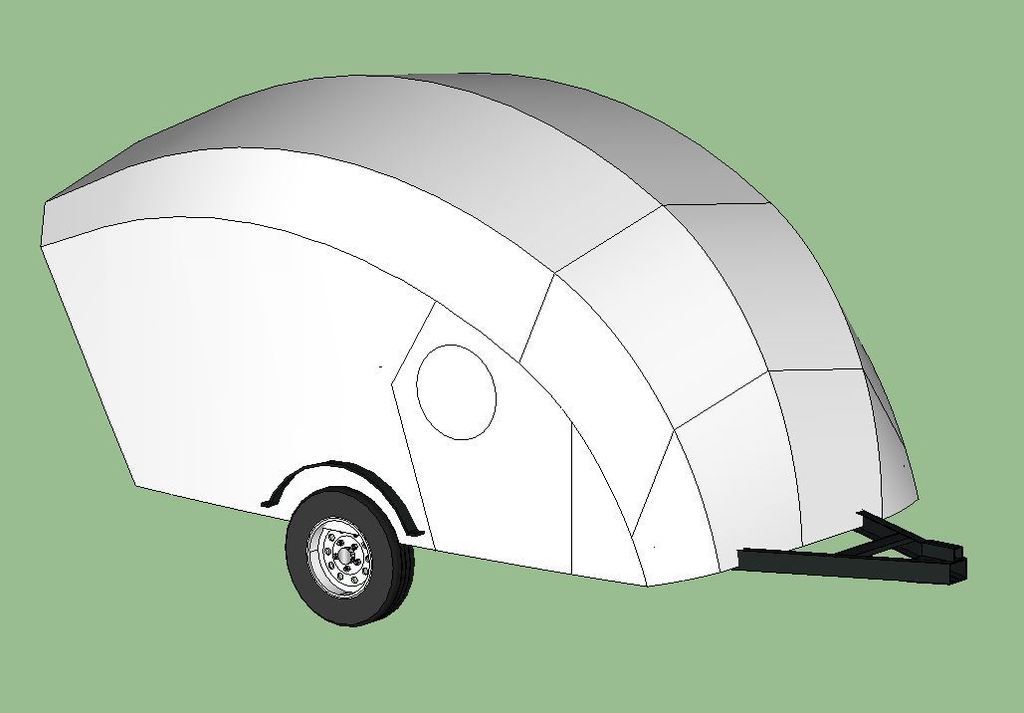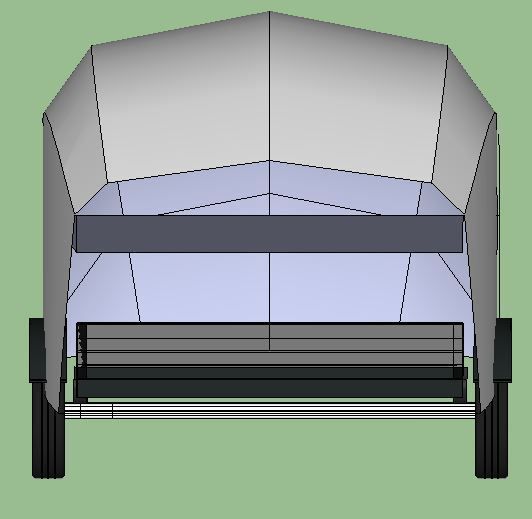 The particulars:
-Using a 5x8 Northern Tool trailer
-Overall height 6'
-Overall width 5'9"
-154 sq feet of area in the walls/roof, so ~5 sheet's worth in weight
-monocoque construction out of 1/4" ply, no spars, epoxy fillet construction? I will have to scarf the plywood to keep the bends fair.
Both beds have 21" of foot space, much more head space (2.5' on the top, 4' on the bottom) the beds overlap by 31": this is not yet accounting for frame and mattress widths.
Bottom bed has room for full queen, top is 5'4" long and 6 ft wide on top, 5 ft wide on bottom
There is about 21" inches between the trailer frames, so I think high quality 3/8" plywood is appropriate for flooring. I have not yet worked out the framing needed for the upper bed
Thanks to the forum member _Ryan_ for uploading the 5x8 Norther Tool sketchup model this is built upon.