Sorry for the long delay in posting these designs, I'll try to improve on that in the future. Here's design #2, the Komfort Kamper,
The Komfort Kamper was my second CAD build. It's a standard 4x8 trailer with a 2' foam, 4 x 8 x 3.5' high box. I think I was trying to minimize the height to lower the towing resistance. I did build this one with the curved front and back, thinking that curving the foam shouldn't be that difficult. I went with full 2" foam and used minimal wood framing, trying to be as pure a foamy as possible. Even used a 2" foam piece for the interior kitchen wall. I drew it up with actual 2" square trim, but if I were actually building it, I would probably go with 2" x 1-1/2" .
I also detailed the windows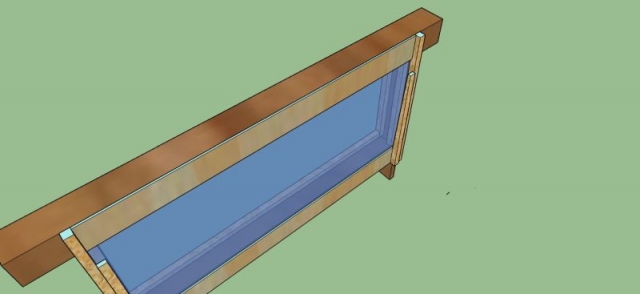 and the tongue box a little better.
And this time, to be different, I went with a top-hinged door.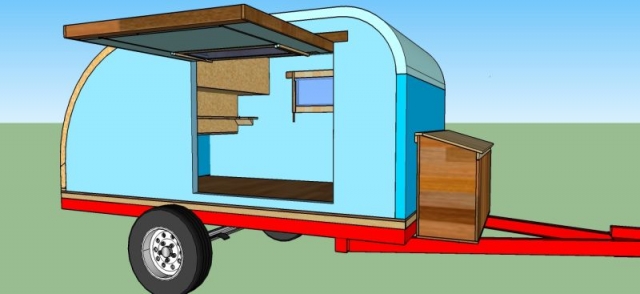 Again, like everything I'm currently doing, it's drawn up in Sketchup 2016, so you'll need that version to open the file (or newer). I have started putting some major dimensions on a "dims" layer just to keep track of general sizing.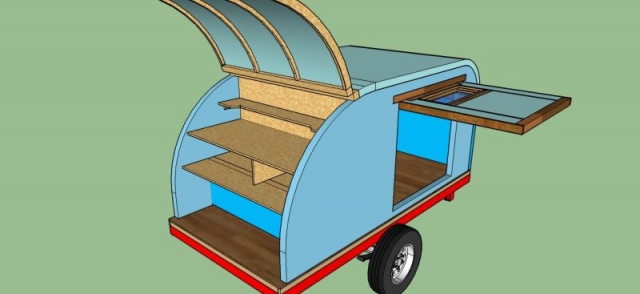 This was more a conceptual exercise and was rapidly overcome by newer designs, so take it for what it's worth and have fun. I've got a few more designs to go, so expect the soon.
Later all,